Education and Gender Equality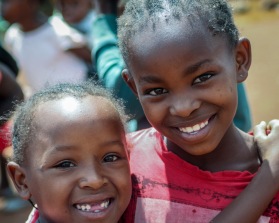 Åtvidaberg's Kenya Association is a non-profit organization that started in 2007. We work with youth and children in the slum area of Juja, and support their personal development and schooling through our local Kenyan partner Pendo Amani Youth Organization (PAYO). PAYO is a registered NGO (non-governmental organization). Our mutual goal is to enable these youth and children to learn and develop while participating in a variety of extra-curricular activities, listening to lectures and receiving help with homework and support from our youth leaders.

Another important aspect of our work is to build and maintain strong relationships between Sweden and Kenya and develop our intercultural understanding. Through our regular exchange projects, we have had the opportunity to share each other's thoughts, living circumstances and cultures.

If you wish to receive more regular updates, please visit our facebookpage: "kenyaföreningen".

We would also recommend that you follow our partner, Pendo Amani. They also have a facebook page, as well as an instagram profile.

Pictures from our visit in Kenya in 2016